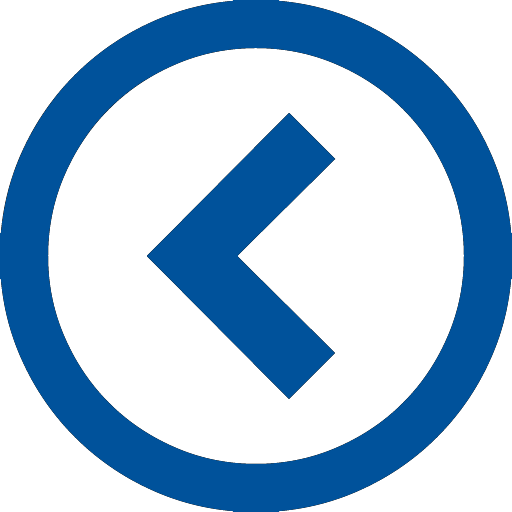 Return to Careers Home Page
Frequently Asked Questions
Tips for Success
Tips for Resume Writing:
Use correct spelling and grammar.
Resume should include previous job titles, names of organizations worked for, dates (month and year) of employment for each job, and education/training.
Use consistent formatting.
Emphasize the experience and knowledge that supports your qualifications to do the job.
Focus on the most recent 10 years of employment history, but consider listing directly relevant older experience – especially for nursing and other clinical positions. Keep a master list of jobs from more than 10 years ago.
Use a reverse chronological format – start with your most recent job and list your job duties and accomplishments under each job, rather than a separate category.
Make use of indentations, bullets and white space, so your resume is easy to read and pleasant to look at. Avoid using color, page borders, and fancy fonts which are often distracting.
Limit your resume to 1 to 2 pages.
List your highest education first, especially college and graduate school, followed by other degrees earned.
Leave dates off your education.
Consider listing training classes or seminars that directly support your ability to do the job.
Create a professional email address.
What not to include:
Don't include photos or personal information (age, race, marital status, family information, hobbies, etc.).
Don't include professional references on your resume – this should be a separate document.
The statement "References available upon request" goes without saying. Leave it off.
Don't assume everyone understands abbreviations or industry jargon. Avoid abbreviations or make sure to spell them out first, unless you are sure they are widely understood and accepted.
Make it easy to read – use a professional font. Make sure your cover letter looks complete, but not overly filled with words.
Your cover letter font style, sizes and colors should match the ones you pick for your resume.
Keep it to one page, but don't fill it up completely.
Write a unique cover letter for each company or position you apply for.
Your cover letter should expand on your resume, not repeat it, explaining how your experience is relevant to the target position, and why hiring you is a good idea.
Tailor your cover letter's tone and language to reflect the values, principles, beliefs, and attitude that the company conveys in its materials.
Avoid clichés such as "self-motivated" and "thinks outside the box." Instead, describe your work experience in concrete terms, and provide hard evidence of your achievements.
Spell out abbreviations and acronyms on their first use.
Run spell check and read through your cover letter at least three times before submitting it.
Avoid the overuse of the word "I" in your cover letter. The focus should be on how you meet the employer's needs, not on your life story.
Don't start your cover letter with overly used sentences such as "I am writing to apply for [Position Name]."
You may address your cover letter to "Dear Hiring Manager" or "To Whom It May Concern."
Prior to Interview
Ask whomever scheduled the interview for parking and check-in instructions.
Drive by interview site prior to interview day.
Familiarize yourself with the company: Visit their website, and company profiles on professional sites (LinkedIn, Indeed, Glassdoor) and read some news articles/press releases.
Come to the interview with some examples of company projects or initiatives that piqued your interest and why you'd want to work there. This will help you stand out as a knowledgeable candidate who is interested in this company not just any job.
Read their mission and values statements ... several times.
Virtual Interviews
Test out the interview link prior to your scheduled interview to ensure it works. Test the camera and the audio. If you experience issues, follow the instructions provided for who to contact for technical issues. If instructions were not included, contact the sender as soon as possible so the issues can be addressed and you can have a successful interview.
Choose a quiet location with good lighting and a neutral background.
Dress as though you are interviewing in-person.
Attire/Presentation
General rule of thumb is to dress at least one step above from the dress code of the position.
Clothing should be clean, in good condition and fit well.
Make an effort to look your best.
Arrival
Check-in 10 minutes early, but not earlier.
Bring copies of your resume (if in-person interview).
Bring pen and note pad.
Interview Format
Panel interviews typically comprised of three-five interviewers (often hiring manager, lead, and an employee in a similar position to the one you are interviewing for).
Typically ask all candidates the same 15 to 20 questions.
Mixture of technical (software proficiency, specific experience as relates to the position, etc.) and behavioral (such as describing a time when you disagreed with a colleague and how you handled the situation).
Compensation and benefits will likely not come up. If you are identified as a final candidate, the Talent Acquisition department will follow up with you regarding this.
Ask the manager where they are with interviews and their anticipated timeline to identify a final candidate.
After the Interview
Send a thank you (email is fine).
Be patient, it often takes time to conclude interviews and make final candidate selections.
Join Our Talent Network
Join to learn about career events, new opportunities and job information.